T H A D D E U S

H.

W O O D
Buzzword Technology Specialist
Education
University of California at Santa Cruz

Focus of Study
Computer Information Science
Computer Engineering

Favorite Quote
"The face of a child can say it all, especially the mouth part of the face." -- Jack Handey
Interesting Fact
At 13, riding home from the toy store with a pocket full of gun caps, I crashed my bicycle -- POW! Goodbye pocket, goodbye shorts, as all the caps exploded at once!

I was also a Varsity Badminton player in High School.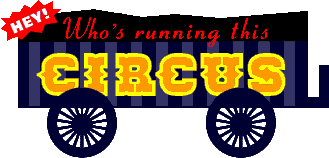 ---
All Content Copyright © 1995,1996 Big Top Productions, L.P. All Rights Reserved.