S O N N Y

S T A.

M A R I A
Product Designer / Computer Graphics Animator
Education
B.A. Advertising, University of Santo Tomas, Manila, Phillipines

Focus of Study
Industrial, Fashion, Interior, Package Design
Painting, Cartooning, Photography, Sculpture, Video Mastered procrastination
Things Most Cherished
1.) Toons
2.) My toys

Personal Goal(s) in Life
To create the most fascinating, coolest graphics here on earth!!!!
Favorite Quote
I don't usually talk. I'd rather let my WORK do the talking for me...
(sonny@bigtop.com)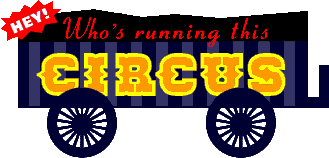 ---
All Content Copyright © 1995,1996 Big Top Productions, L.P. All Rights Reserved.