R O B

B A C T A D
Facilities Manager
Education
Monterey Peninsula College

Focus of Study
Solar Technology and General Education

5 Things Most Cherished
1.) Surfing California
2.) My family
3.) Our planet
4.) Love
5.) My life
Personal Goal(s) in Life
Surf hard and as long as I possibly can.
Favorite Quote
"If you're working as hard as that bumble bee, Man, you're working too hard." -- Baloo the Bear
Interesting Factoid
Love to surf at 5:30 in the morning just before the sun comes up! Then go to work at Big Top. Then after work, go back to the beach, then out to the Albion!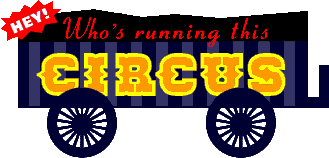 ---
All Content Copyright © 1995,1996 Big Top Productions, L.P. All Rights Reserved.