N O R I K O

K A M E I
Senior Product Designer, NEW MOTHER!
Education
Kansai Gaidai University, Osaka, Japan
Focus of Study
International Business, Cross-cultural Studies
5 Things Most Cherished
1.) My sweet husband
2.) San Francisco (the best city in the world)
3.) Japanese culture (food, most importantly)
4.) World travel
5.) Freedom & Independence
Personal Goal(s) in Life
To always be my true self. To travel all over the world. To build my dream house.
Favorite Quote
"Devil Does a Dog Bite!"

Interesting Fact
I used to wear suits and very fancy dress everyday when I was working in Japan and Europe. Now, I'm in a dirty T-shirt and old jeans everyday, and I LOVE IT!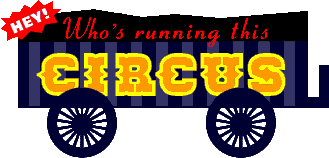 ---
All Content Copyright © 1995,1996 Big Top Productions, L.P. All Rights Reserved.