L O R I

L U D I N G T O N
Channel Sales & Distribution Representative
Education
B.A. International Relations, Stanford University, 1993
Hometown
Wayne, IL. (not Wayne's World, but very close)
5 Things Most Cherished
1.) Family
2.) Friends
3.) San Francisco
4.) Live Music
5.) Playing Sports
Favorite Quote
"A fine evidence of sanity is the multitude of the insane."
Interesting Fact
I brew good beer.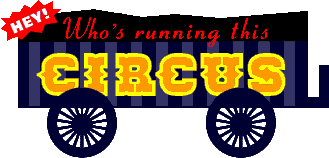 ---
All Content Copyright © 1995,1996 Big Top Productions, L.P. All Rights Reserved.