L U I S

L I W A N A G
Lead Character Animator and Webaholic
Education
Took up minor courses in Geology at the University of the Philippines as a gov't scholar before eventually graduating with a bachelors degree in Fine Arts (Major in Advertising) at the University of the East.
Focus of Study
Traditional and digital 2D, and 3D animation and to go back to school and re-learn Photography all over again.
5 Things Most Cherished
1.) My wife
2.) My son Akira
3.) and 3 other people....

Personal Goal(s) in Life
To go back to school and teach Social Realistic and Environmental Portrait Photography.
Favorite Quote
"Like ideas and words, gestures have a life of their own" -- Unknown
Interesting Fact
I led a very colorful life but managed to morph into domesticity.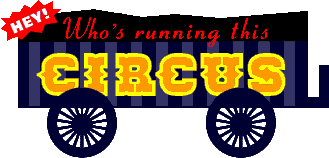 ---
All Content Copyright © 1995,1996 Big Top Productions, L.P. All Rights Reserved.