L I N T O N

H A L E
Programmer
Education
Brown University
Focus of Study
Independent degree called "Educational Change: Computers & Music" had me interviewing students and professors about their work priorities in light of the computerization of the Music Department.
5 Things Most Cherished
1.) Hearing
2.) Touch
3.) Sight
4.) Taste
5.) Smell

Personal Goal(s) in Life
Ecstasy, world peace through music, balanced family life.
Favorite Quote
"Great compassion is the root of all forms of worship." -- Dalai Lama
Interesting Fact
I make drums and like to wander about, noisily.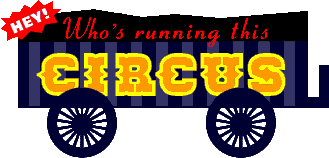 ---
All Content Copyright © 1995,1996 Big Top Productions, L.P. All Rights Reserved.