J A M I E

J O H N S O N
Administrative Assistant
Education
UC Santa Cruz (B.A.), 1994
Focus of Study
Theater Arts (dance, drama, film, production) with an emphasis in theater production, specifically lighting design and stage management.
Also, took many a class in writing, literature and film.
May go to Grad School...someday.
5 Things Most Cherished
1.) My cat, Morticia
2.) England (things from..., people from..., traveling to...)
3.) Dancing
4.) Theater / Film
5.) My friends

Personal Goal(s) in Life
To be able to go to England at least once every few years.
To take the theater world by storm and still be able to support myself.
Favorite Quote
It's a toss up between:
1.)"Boot the grime of this world in the crotch, dear."
-- Morrissey
2.)"I drank what?" -- Socrates (a line from the film Real Genius)
Interesting Fact
I was into Keroppi way before I ever HEARD of Big Top.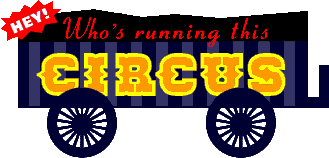 ---
All Content Copyright © 1995,1996 Big Top Productions, L.P. All Rights Reserved.