J O A N

D A V I S
Director of Finance and Accounting
Education
Boston University
Focus of Study
Business management with a concentration in accounting. Would like to get a degree in the sciences, preferably genetics.
5 Things Most Cherished
1.) My family (there are five of 'em but I'm counting them as one unit)
2.) Kitty (my childhood blanket)
3.) My kind-of-boyfriend-kind-of-best-friend and his motorcycle
4.) My ability to read
5.) Remnants of my sanity
Personal Goal(s) in Life
To do lots of stuff, go lots of places and be happy.
Favorite Quote
"I do not like green eggs and ham. I will not eat them, Sam-I-Am." -- Sam, Green Eggs and Ham
Interesting Factoid
My oldest sister is a Catholic nun (three times). I am not Catholic.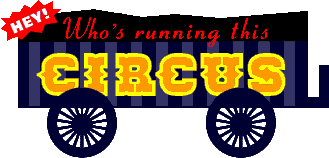 ---
All Content Copyright © 1995,1996 Big Top Productions, L.P. All Rights Reserved.