G A R Y

M A N F R E D I
Senior Product Designer
Education
California Institute of the Arts:
Degree in Experimental Animation in the School of Film and Video.
San Francisco Art Institute:
Performance, Video and Computer Art (New Genre)
University of Santa Clara: Computer Science.
Dale Carnegie: Public speaking and human relations.
Focus of Study
Performance art, Experimental computer animation, Video art
5 Things Most Cherished
1.) Spiritual practice
2.) Knowledge
3.) Music
4.) Trance
5.) Nature
Personal Goal(s) in Life
Spiritual enlightenment, Create & perform virtual environments, to live both in nature & cyberland, to do just art.
Favorite Quote
"Thou Art That" -- Upanisads
Interesting Fact
The television is slain.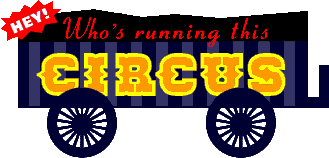 ---
All Content Copyright © 1995,1996 Big Top Productions, L.P. All Rights Reserved.