C A R L

H I G A S H I O N N A
Programmer
Education
B.A. in Communications from the University of Hawaii.
International Business Certificate from the Japan America Institute of Management Science
Working towards a certificate of completion in the Multimedia Studies Program at San Francisco State University
Focus of Study
No focus as U can C
5 Things Most Cherished
1.) Family
2.) Friends
3.) Air
4.) Food
5.) and a...

Personal Goal(s) in Life
To be ah...happy :-)
Favorite Quote
"Am I happy yet?"

Interesting Fact
I like to play the guitar...does that count???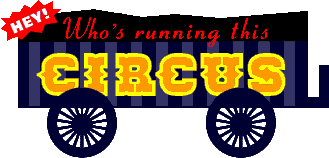 ---
All Content Copyright © 1995,1996 Big Top Productions, L.P. All Rights Reserved.