C H R I S T Y

D e H O O G
Illustrator / Production Artist
Education
Kendall College of Art and Design, Grand Rapids, MI (B.F.A.)
Focus of Study
Illustration with focus on conceptual illustration in oil for editorial purposes (books, periodicals, etc.)
5 Things Most Cherished
1.) 3 square meals
2.) A beer
3.) A nap

Personal Goal(s) in Life
To memorize every Muni line by name, number, and route.
Favorite Quote
"Adapt or die." -- Charles Darwin
Interesting Factoid
If I had a car, and if it had a bumper sticker on it, it would say: I would rather be painting.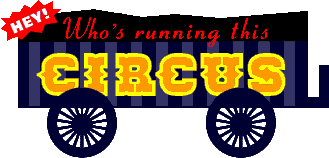 ---
All Content Copyright © 1995,1996 Big Top Productions, L.P. All Rights Reserved.