A R N E L

T O R R E S
Product Designer / Computer Graphics Animator / Artist
Oooops! What do I do at Big Top???
Education
University of the Philippines, College of Fine Arts.

Focus of Study
Visual Communication (Advertising & Graphic Design )
Mastered procrastination
5 Things Most Cherished
1.) My CD collection
2.) Acoustic Guitar
3.) Classical Guitar
4.) Food
5.) Sleep
Personal Goal(s) in Life
To live the rest of my life here in America.
Favorite Quotes
"...Shut up, Jerk!!!" -- Craig McGillivray, Filmmaker
Interesting Fact
I can cook you a dish of Dinuguan, a popular dish of the Philippine Island that has interesting ingredients like bleep! and bleep!


(arnel@bigtop.com)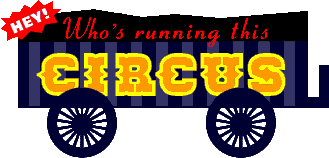 ---
All Content Copyright © 1995,1996 Big Top Productions, L.P. All Rights Reserved.